A previous post talked about the
North American Continental Divides
. Almost always, the headwaters of any creek, stream, river will head toward either the Atlantic Ocean or the Pacific Ocean [sometimes by way of the Gulf of Mexico or the Great Lakes]. But take a look at the stream shown below - it arises in the Rockies and part of it goes east and part of it goes west!!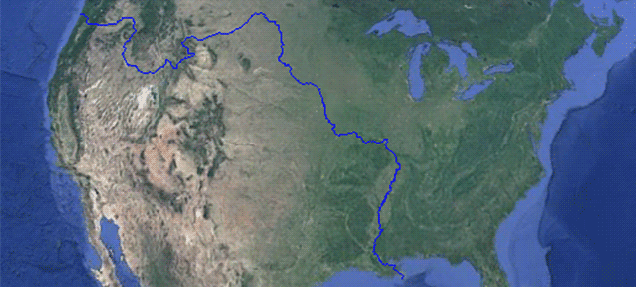 I learned of this at
this link at SploidGizmodo
which also links to a similar article
here
. On the appropriately named Two Ocean Pass in the Tetons of Wyoming, headwaters give rise to a creek that splits, with one branch heading to the Pacific and one to the Atlantic, with the bifurcation called the Parting of the Waters.