In
The Greatest Game in the World, Part 1,
I mentioned that during our grade school and high school days, we often played basketball in Bobby Roth's barn, particularly in the winter time when the snow was piled high on the outdoor courts. It was often so cold that we played in full winter gear until we got heated up - then we could take off the gloves and jackets! We would sweep away the hay and dirt and play for hours. This picture is very reminiscent of our barn ball - although we certainly never had any girls playing our game!
So, here is every players
dream of barn ball
- if only we had the cash to pull it off!!!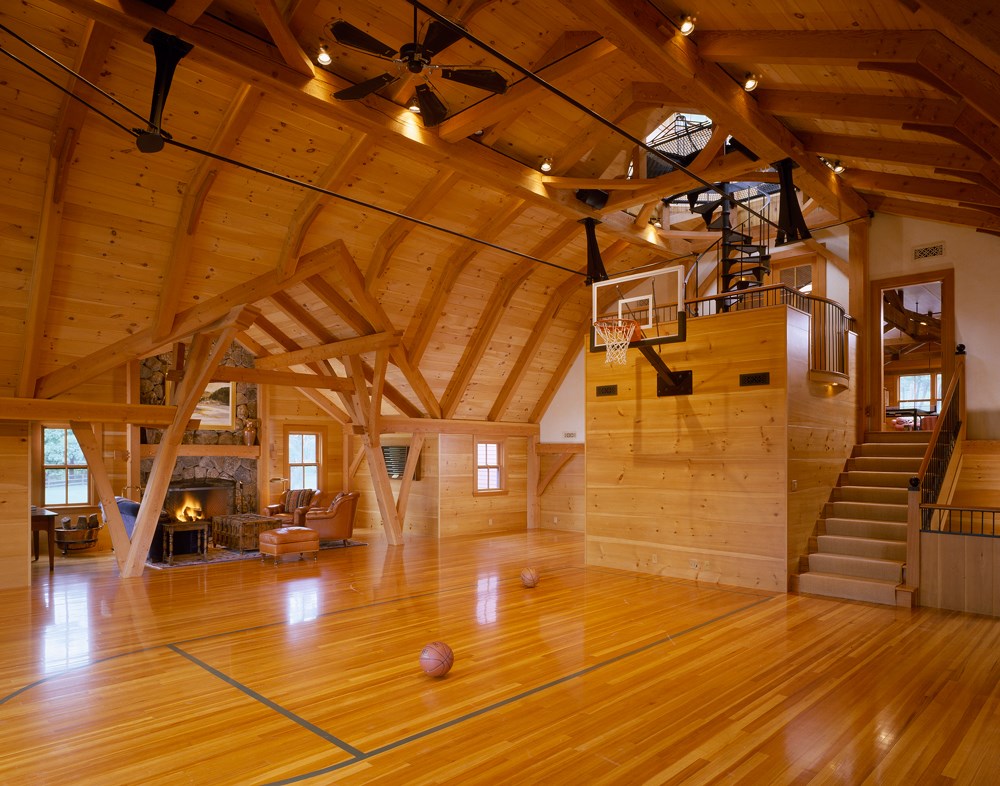 And some more.....
So, even old b-ballers can dream, eh?