In case you had not noticed, the doomsday clock just moved from five minutes until midnight to three minutes before midnight of the apocalypse. You can
read the story here.
The
full report is here
.
Humans Could Go Out With A Bang
Or Exit In A Much Longer Drawn Out Whimper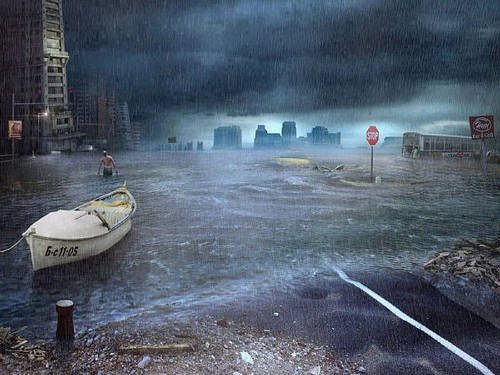 Maybe A Pandemic
We Know That Ultimately This Will Happen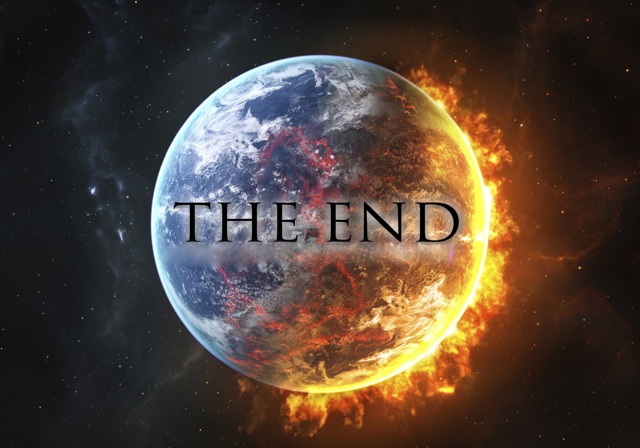 When discussions turn to "the end of life as we know it" I usually pitch in with something like "If it comes down to betting on humans or the earth, I will bet on the earth." Humans will kill themselves off before they kill off the planet. Humans have been around here for an exceedingly short time since the beginning of life on this planet - approximately 150,000 out of the 3,600,000,000 years. Many species have been around for 10, 100 or 1,000 times longer, while on the other hand millions of species have gone extinct. My money is on humans being among the latter group - headed toward extinction. So, how might we do that?
Nuclear
- although there doesn't seem to be nearly as much emphasis on this possibility as during the Cold War, many folks still consider this a significant threat. After all, who are you going to trust among the
nuclear states
? Russia, India, Pakistan, North Korea - yeah, right! There are still at least 10,000 nuclear devices out there, and while there has been a reduction in stockpiles, there has been a concomitant increase in the sophisticated technology of the devices.
Climate Change -
it really doesn't matter if you think that humans are or are not a major contributor to climate change, the globe is getting warmer and likely will continue to do so. The consequences are so wide-spread, from the oceans to the atmosphere, that it is hard to anticipate the impact, but one likely outcome would be widespread crop failures and then famine and disease.
Eco-Systems Destruction -
I believe that this goes hand-in-hand with Climate Change. Virtually everywhere humans live, they degrade the planet - and they degrade the planet even where they don't live. From hunting and fishing species into extinction to dumping everything from fertilizer, drugs and trash in lakes and oceans to destroying rain forests to ..... You get the picture, humans are the ultimate invasive species. The human species will collapse when ecosystems collapse. [Added Note: See Dr. Norman Pace's comment regarding overpopulation causing ecosystem collapse].
Pandemics
- just envision a mutant bacteria or virus that is 10 or 100 times as deadly as Ebola. Or even a fairly simple mutation that would allow airborne transmission of something not particularly deadly into an agent that would spread quickly around the world. Of course the first to succumb to such a pandemic would be the anti-vaxers, although they would be a drop in the bucket in a true pandemic. One unlikely pandemic would be small-pox. Those of us who have been immunized are slowly dying off, leaving nearly the entire population of the planet susceptible. The disease has been eradicated globally, but the virus exits in biological warfare research labs - bio-terrorism is a possibility.
Things From Space -
asteroids, comets, unknowns, aliens - hey, asteroid impacts have happened before and at some time, will happen again. Big one - game over.
The End
- as shown in the graphic above, the earth will cease to exist
in about 7.5 billion years.
The sun will begin its death spiral, becoming a red giant, and the interior planets will either be totally destroyed or become dried up or molten globs. Not to worry - humans will be long gone from this orb long before then, one way or another.