May Day
has never meant anything in particular to me, and even today, it only means that my birthday is just two days hence! Rather than dancing around the Maypole, we are shoveling snow once again. Earlier in the week, it was in the 70's and now last night's rain has turned to snow - at least six inches thus far and probably at least another six on the way. We did not get the first picture, but rather the second......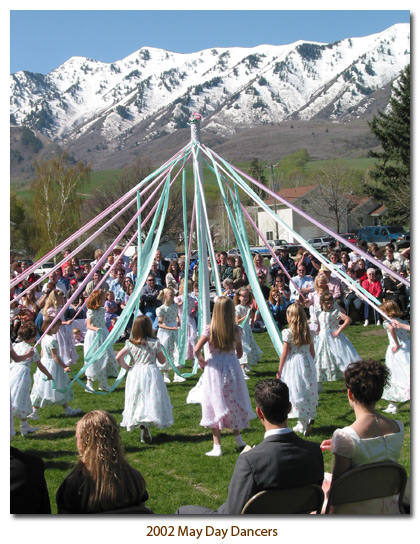 Golden State Warriors head coach Mark Jackson is a dolt, and a pernicious one at that. After last night's win by the Nuggets,
he was whining about the Nuggets' 'hit men'.
That's laughable. Let's see - who was it that received not one, but two Flagrant 1 fouls last evening? Wasn't the Nuggets. And hatchet man Andrew Bogut should have received a Flagrant 2 for his double stiff-arm to Kenneth Faried's neck - watch for yourself below and tell me why that wasn't a Flagrant 2. And who was it who pushed an opposing player after a foul? Hint - Stephan Curry doesn't play for the Nuggets - and he too a whiner. The refs bailed Curry out by giving a double technical.
Also on basketball - CU Boulder's Andre Roberson should have stayed in school rather than leaving early to enter the NBA draft. My prediction - he will either be drafted in the second round [there are only two rounds, and second-rounders do not get a guaranteed contract] or he will not be drafted at all. He will be exceedingly lucky to make any NBA roster next season, and likely will be playing on a developmental squad. I believe that his family sees dollar signs, but I think that it was not a wise decision. Time will tell....
Just finished a book entitled
Charades- A Retiring Teacher's Diary
by Ken Zimmerman - a pseudonym for someone that many of us know. It is a diary of a teacher's last year in the classroom, after 31 years of teaching experience. It is both humorous and sad, the latter being that Zimmerman accurately describes the sorry state of public education today, from the students, to the parents, to the administrators, to politicians, to the younger teachers. All are in a state of decline with collapse being a distinct possibility.
Also finished up our 2012 tax forms - Federal, Colorado and California, as well as paying our 2012 property taxes. It's not particularly edifying to see how much of what one earns ends up in the federal, state and local tax coffers.
Enough curmudeontary for now - gotta go shovel some more.....