While wandering the streets of Lausanne with a colleague and friend, we happened upon a Nespresso shop - you can read all about their
brand and concept here
and a relevant blog
here
,
but what struck me most was their 'wall of coffee.' I asked if I could snap a photo, and it was "oh, no, no!" So here are some photos from the web to give an idea of the place. They have
Nespresso Boutiques
around the world
,
and in the US, you will have to travel to California, Chicago, New York City, Chevy Chase or Miami to find one. Who would have predicted a super high-end global franchise for coffee and tea?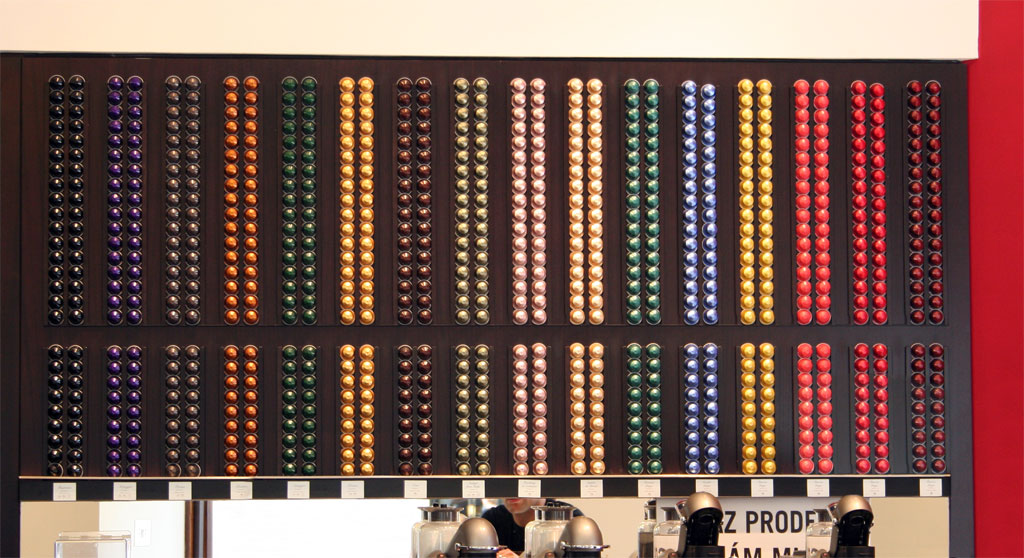 In Lausanne the wall of coffee was a least 20 feet high
"THE NESPRESSO WAY OF LIFE"